GCH CANCH GREEN MEADOW'S DAGGERS OF DARKNESS AT NOTTINGHILL FDC ATT
BLADE'S  FIRST TIME OUT AT 4 mos.  TOOK BEST PUPPY IN SANCTIONED MATCH OVER 76 puppies ages 4-18 mos. 
THEN IN THE 4-6 mos class , took a group 2.  
Blade took WD and BOW at Connecticut River Working dog specialty for. 5 point major and is now a champion at 11 mos old.   He also won BOS in sweeps.  
Showed the next day as a special for the first time and took SD for a 4 point major over several specials 
,Blade went to the show circuit of the Canadian Nationals and took Best Baby puppy in 3 of the 5 shows including Best Baby Puppy at the Canadian Nationals.   5 mos old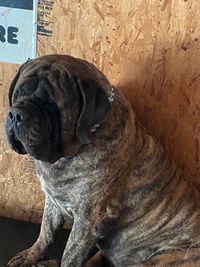 2017/3/31
GRCH CanCH Green Meadow's Daggers of Darkness at Nottinghill ATT FDC
NOTTINGHILL'S GOSSIP GIRL

GRCH CH BEOWULFS KODIAK BALOU MOON

CH BEOWULFS ATTITUDE W LATITUDE THD

CH BEOWULFS DANCIN IN THE RAIN

CH BEOWULFS ROPIN THE WIND

CH BEOWULFS -BRIJAS SMUGGLER

CH BEOWULFS JAMACIA ME HAPPY

CH BEOWULFS CURIOUS GEORGIA OF NOTTINGHILL

CH Beowulfs Jamacia Me Happy

CH BEOWULFS MAN ABOUT TOWN
HEALTH TESTING. : OFA  hips: good      Elbows normal    Patella normal.    Heart normal  
PRA clear.      CMR1  carrier.     CERF  clear     DM Clear.   Long coat clear   Cystinuria clear